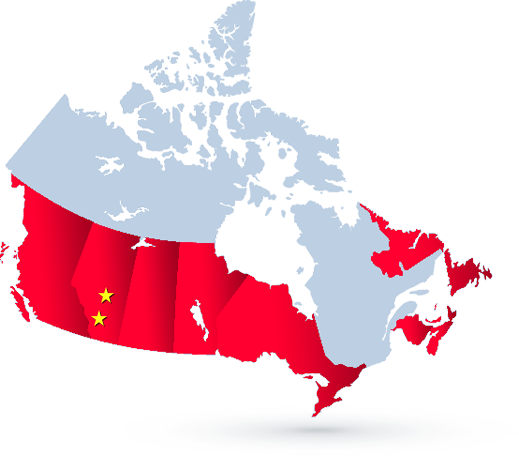 Services Available in the Following Provinces
Tax Ninja | Tax Law ("TNTL") has offices in Edmonton and Calgary. Tax lawyers at TNTL maintain membership with the Law Society of Alberta. Any legal services provided in British Columbia, Saskatchewan, Manitoba, Ontario, Newfoundland & Labrador, New Brunswick, Nova Scotia, and Prince Edward Island are provided as a visiting lawyer pursuant to the National Mobility Agreement of the Federation of the Law Societies of Canada.
Tax lawyers at TNTL do not currently practice in the Yukon, Northwest Territories or Nunavut. However, contact us if you have a tax problem in the Territories as permits can be obtained which may allow TNTL to assist you with your tax issue.
TNTL does not currently offer its services to the Province of Quebec.
You have many choices in selecting your tax lawyer. Why should you consider our firm? Firstly, we have a "no engagement, no fee" new file review policy. This means we will assess your situation and provide our preliminary recommendations as well as a cost estimate or budget. If you are not satisfied with our recommendations or our cost estimate and choose not to retain our firm, there is no fee for this initial review. So please give us a call – what do you have to lose?
Why Choose Us
Our tax lawyers and other professionals bring years of specialized education and experience to your tax issue. Our experience was earned over years working with some of Western Canada's most respected tax law and accounting firms, as well as inside the Canada Revenue Agency. We hope you will take this opportunity to meet our team by clicking the link below.
Meet Our Team